Wholesome Sweeteners Organic Fair-Trade Light Brown Sugar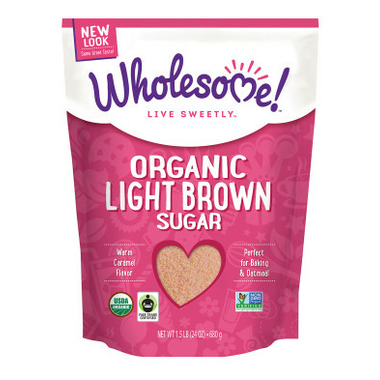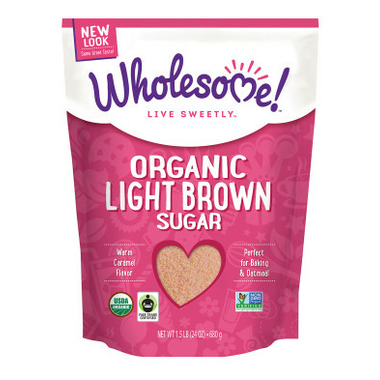 Wholesome Sweeteners Organic Fair-Trade Light Brown Sugar
Wholesome Sweeteners Fair Trade Certified Organic Light Brown Sugar is soft, moist and fine-grained. It is perfect for all your baking needs and especially good in cakes, cookies and sauces. Use as a 1-for-1 replacement for refined light brown sugar in any recipe.

The Fair Trade Certified logo is Wholesome's guarantee that our farmers' cooperatives are paid directly for the cane grown and milled. This means that the farmers can compete with factory farms, cultivate the quality of their crops, send their kids to school and build thriving communities.


Bridy:
a few months ago
Very nice prawn sugar. Stays moist in the bag for a long as you have it in your panty. We don't use a lot of brown sugar and I was able to keep this for several months in the bag without it getting dry. I feel better buying this knowing it is nonGMO and organic. Worth the extra cost.
1