X-Pur 1.1% NaF Gel High Strength Flouride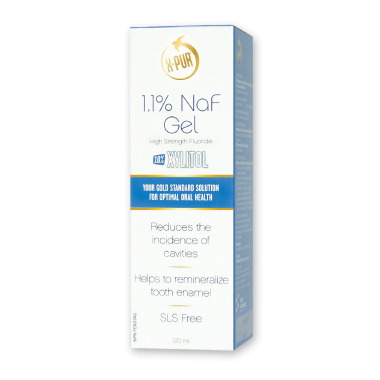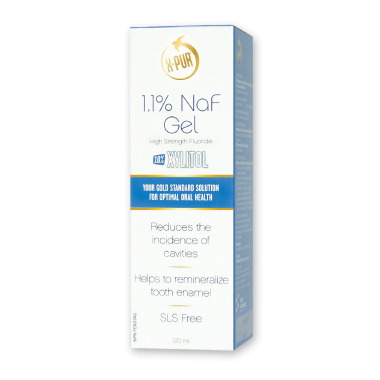 X-Pur 1.1% NaF Gel High Strength Flouride
X-Pur 1.1% NaF Gel High Strength Flouride reduces the incidence of cavities, helps to remineralize tooth enamel and is SLS free.
Benefits:
Delivers 4.5 times more fluoride than regular toothpaste
Great taste
Remineralization therapy
Treatment of hypersensitivity
5,000 PPM
Recommended Use:
Adults and children 6 years of age and over: For once-daily or following the recommendation of a dentist.
Children under 6 years of age: Consult a dentist.
Contraindications:
Keep out of reach of children. Do not use in patients under 6 years of age unless recommended by a dentist.
Do not use in patients with dysphagia.
Medicinal Ingredient: Sodium Flouride 1.1% (Flouride 5,000 ppm)

Non-Medicinal Ingredients: Glycerin, xylitol, natural mint flavour