YoFiit Miylk10 Chickpea Milk Alternative Original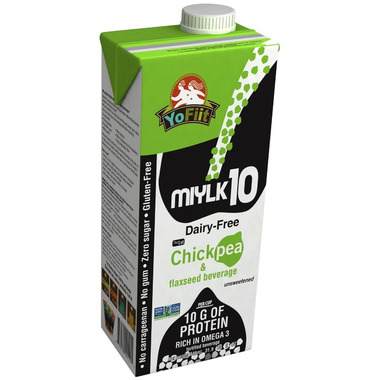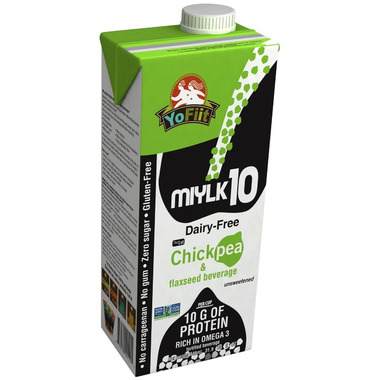 YoFiit Miylk10 Chickpea Milk Alternative Original
Giving you milk benefits… Just without the cow! This is a true alternative.
YoFiit creates the first plant-based substitute using chickpeas, peas and vegan omega 3 oil, boasting 10 g of protein & 1000 mg of omega 3.
Created as a replacement for non-nutritious plant based drinks, the product is scientifically formulated so that it does not contain any of the stuff consumers no longer want such as carrageenan, sugar or any extra ingredients.
Miylk10 is versatile in that it can be used beyond the typical cereal function. It can be used as the sole ingredient in one's smoothie because it can effectively accomplish so many functions such as replacing almond milk alternative, replacing a protein powder as well as omega 3 oil.
Tip: Since there is no additives or carrageenan in their miylk10, make sure you shake well to ensure that it is all mixed.

Reason's to Switch to YoFiit's Milk Alternative:
10g protein per 250ml
Vegan
Non-GMO
High Omega 3
Clean- no junk. Period.
Gluten Free
Dairy free
Soy free
Nut free
No carrageenan
No gum
No starch filler
No sugar
Made in Canada

Ingredients:
Organic chickpea base (filtered water, organic chickpea), non-GMO pea protein, Organic virgin flax seed oil, calcium (tricalciumphosphate)