youtheory Turmeric Advanced Formula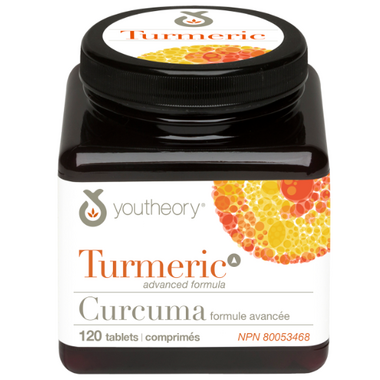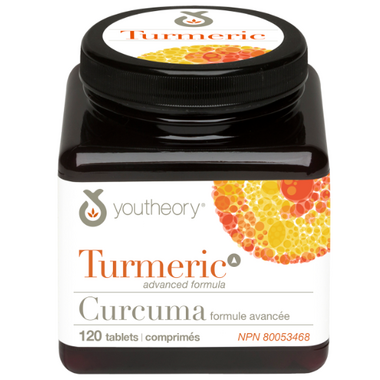 youtheory Turmeric Advanced Formula
These powerful phytonutrients give Turmeric it's bright yellow color and are responsible for the majority of health benefits that are attributed to this "super spice." Youtheory Turmeric is carefully sourced with the highest quality material available and infused with a patented Black Pepper extract to enhance the bio-availability of curcuminoids.
Features:
Higher potency
Better absorbtion
Patented Curcumin C3 Complex
Powerful antioxidant properties.
Supports healthy inflammation response.
Directions (Adults only):
Take 1 tablets three times daily with food. Consult a health care practitioner for use beyond 8 weeks.
Ingredients (Per tablet):
150 mg Turmeric (Curcuma longa) exttract 65:1 (95% curcuminoids)
100 mg Olive (leaf) extract (20% oleuropein)
5 mg Black Pepper (fruit) extract 50:1 (95% piperine) (crude quantity equivalent)
Caution:
Consult a health care practicioner to use if you are pregnant, breastfeeding, taking other diuretics, or have low blood pressure, a kidney disorder, gallstones, a bile duct obstruction, stomach ulsers or excess stomach acid. Consult a health care practicioner if symptoms persist or worsen. If you are taking other medications or natural health products, consult a health care practicioner prior to use, as black pepper may alter their effectiveness. Some people may experience headaches or mild gastrointestinal effects such as diarrhea. Allergic reactions can occur in people allergic to plants of the Oleacea family. Keep out of reach of children.