zazubean Hottie Dark Organic Chocolate Bar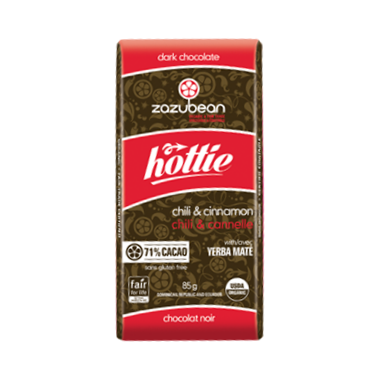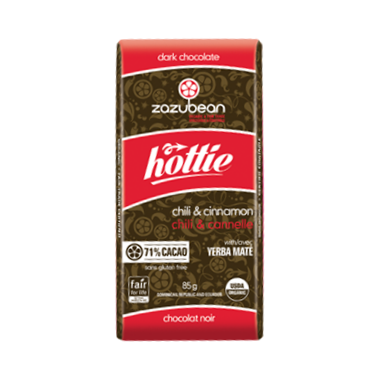 zazubean Hottie Dark Organic Chocolate Bar
This 70% dark chocolate with chili pepper, cinnamon and energizing Yerba maté is guaranteed to heat things up!
Key Organic Ingredients:
Organic Chili pepper is known botanically as Capsicum frutescens. It is an excellent source of vitamin A through its concentration of pro-vitamin A carotenoids including beta-carotene.
Organic Cinnamon comes from the inner bark of tropical evergreen trees. It's sweet and aromatic as well as being mildly hot.
Yerba Mate is a South American shrub that contains three xanthines: caffeine, theobromine and theophylline.

Ingredients: Cocoa mass**, Cane sugar**, Cocoa butter**, Cinnamon**, Yerba Mate*, Vanilla**, Chili Pepper**. **Fair Trade Certified AND Certified Organic. *Certified Organic.
May contain traces of milk, hazelnuts and peanuts.