Zilactin
Zilactin Early Relief Cold Sore Gel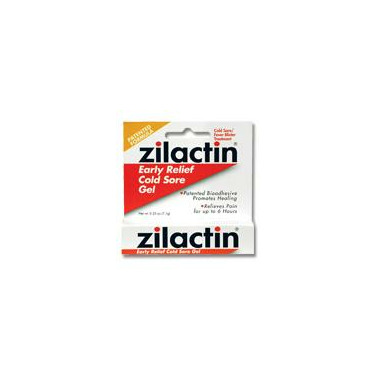 Zilactin
Zilactin Early Relief Cold Sore Gel
Description
It is cold Sore/Fever Blister Treatment, Oral Pain Reliever. It's cold sores and fever blisters, canker sores, mouth sores, gum irritations. Protective film reduces the irritation caused by normal eating and drinking.

Shipping & Returns
Unfortunately, due to the nature of this item, we cannot accept any returns.
We are only able to ship this item to Canadian customers.
Click here for more information