Adrien Gagnon Calcium Magnesium Balanced Ratio + Vitamin D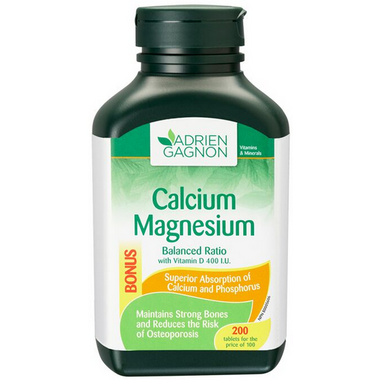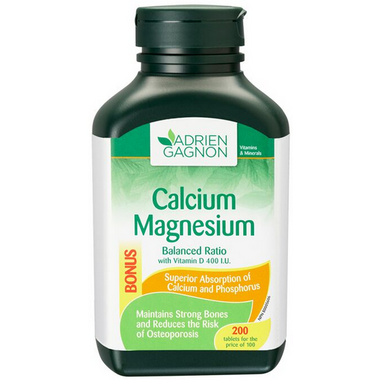 Adrien Gagnon Calcium Magnesium Balanced Ratio + Vitamin D
Adrien Gagnon Calcium Magnesium Balanced Ratio + Vitamin D helps in the development and maintenance of bones and teeth and helps maintain good health. It helps to prevent bone resorption (loss) and osteoporosis. This product has a balanced ratio of calcium and magnesium.
Benefits & Recommended for:
Maintenance of strong bones
Prevention of bone demineralization
Prevention of osteoporosis
Maintenance tooth health
This product contains twice as much calcium as magnesium, for a 2 to 1 ratio
This ratio is ideal to promote calcium utilization by bone tissues
Precautions & Adverse Effects:
Take a few hours before or after taking other medications.
Dosage:
Adults and children 9 years and older: Take 1 to 2 tablets daily, with a meal.