Adrien Gagnon Royal Jelly & Ginseng
Reduces Fatigue
15 Ampoules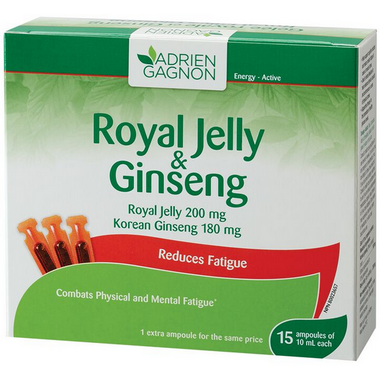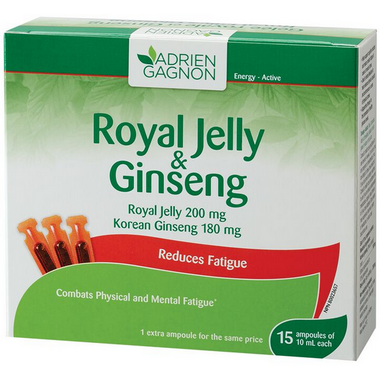 Adrien Gagnon Royal Jelly & Ginseng
Reduces Fatigue
15 Ampoules
Ginseng is an adaptogenic plant that increases the body's resistance to various stresses. It also enhances intellectual and physical performance, relieves fatigue and stress, and is an immunostiulant agent.
Benefits & Recommended for:
Fatigue
Exhaustion
Depression
Convalescence
Overstress
Stress
Immune system deficiency
Improves physical and intellectual performance
Fights aging
Circulatory problems
Tendency for infections
Dosage:
Adults: Take three ampoules daily, diluted in half a glass of water or fruit juice
Note: This tonic must be taken during periods of fatigue, exhaustion or stress.
Because certain ingredients are highly concentrated, a light deposit may occur in the ampoule. This does not affect the quality and the freshness of the product. Shake well before using.