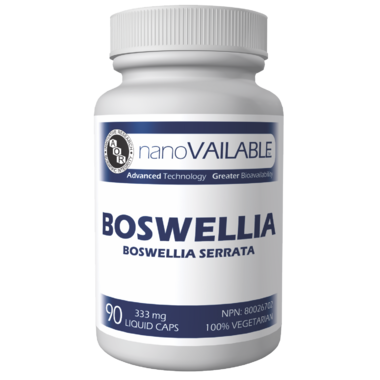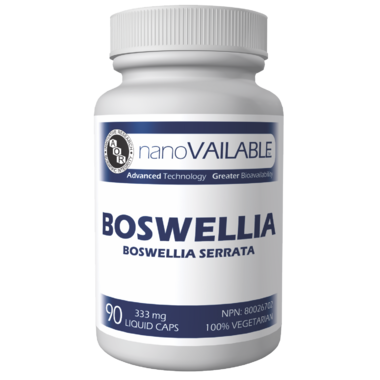 AOR Boswellia is a powerful extract of Boswellia serrata in an effective dosage that reduces pain and inflammation. Shown to significantly improve osteoarthritis symptoms when used for at least 1 month. Dissolved in a self-emulsifying formula to enhance absorption.

Directions:

Take 1 capsule three times daily with food, or as directed by a qualified health care practitioner.

Ingredients:
Boswellia serrata extract (5:1, 40% boswellic acids) 333mg
Non-medicinal ingredients: potato starch, medium chain triglycerides, polysorbate 20. Capsule: hypromellose, gellan gum.

Caution:
Consult a health care practitioner prior to use if you are pregnant, breastfeeding or for use beyond 6 months. Some people may experience mild gastrointestinal effects such as diarrhea, abdominal pain/cramps and nausea. Hypersensitivity (e.g. allergy) has been known to occur; in which case, discontinue use.

Gluten Free, Vegan, Contains no wheat, gluten, nuts, peanuts, sesame seeds, sulphites, mustard, soy, dairy, eggs, fish, shellfish or any animal byproduct.