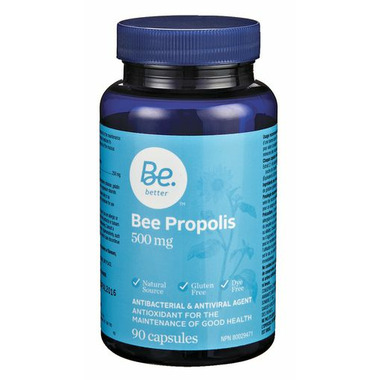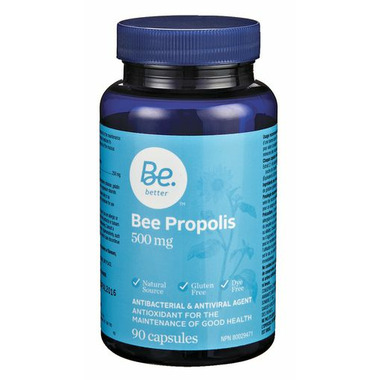 The Be Better Bee Propolis is a natural, gluten free, and dye free antibacterial and antiviral agent used in the maintenance of good health.

Ingredients: Bee Propolis 2:1 Extract (Apis mellifera) (beehive of the honey bee) 250 mg (Equivalent to 500 mg bee propolis) Microcrystalline cellulose, gelatin capsule (gelatin, purified water), silica, magnesium stearate.

Dosage: 1 capsule daily or as recommended by a physician. Consult a physician for use beyond 1 month.

Consult a physician prior to use if you are allergic or hypersensitive to bee products, poplar tree products or balsam of Peru, or if you are pregnant or breastfeeding.