Benzagel Cleansa-Wipes Facial Cleansing Wipes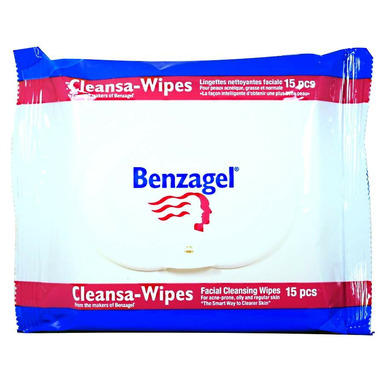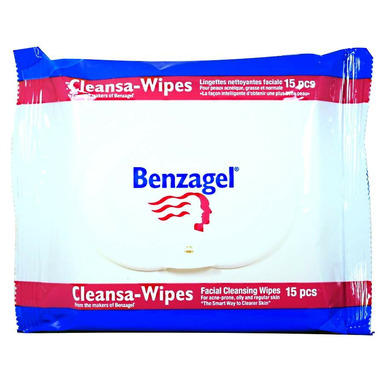 Benzagel Cleansa-Wipes Facial Cleansing Wipes
Benzagel Cleansa-Wipes Facial Cleansing Wipes are high-quality facial cleansing wipes, specifically formulated for the day-to-day use on acne-prone skin, preparing your skin for acne treatment and for normalizing the appearance of oily skin types.
All of the ingredients have been selected based on their gentleness and compatibility with most skin types, and provide a triple action:
Purify skin by removing oil, dirt and dead skin cells from pores
Normalize the appearance of oily skin by removing sebaceous secretions
Soothing and emollient action, leaving skin moisturized, soft and supple.
Usage:
Use 2-3 times daily as a facial cleanser and moisturizer or in preparation for acne treatment.
Bonnie:
more than a year ago
Great product. Smells nice and not overpowering. I've tried other wipes such as Oxy, Noxema and Clearasil but found none of them helped with acne. Benzoil peroxide is the way to go. I purchased several Benzajel products and use them together. Significant improvement to my complexion within days. My face was dry in the beginning but is improving. Will buy this product again. I wish the packages contained more than 15 wipes as I use them daily. Would prefer a month's supply.
Page
1