Bios Versaframe Toilet Safety Frame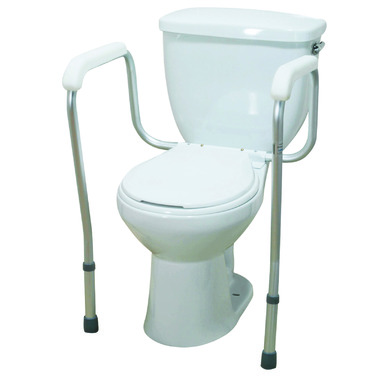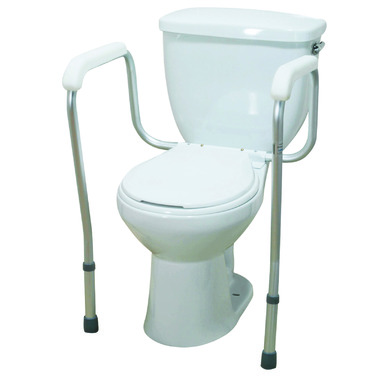 Bios Versaframe Toilet Safety Frame
Designed to add comfort and an excellent gripping surface. Assembled in minutes without tools and quickly secures to most toilets.
The arm height can adjust from 28" - 32" (71 - 81 cm) and the width can adjust from 18" - 21" (46 - 53 cm).
Weight capacity 300 lbs (136 kg).​
Collette:
more than a year ago
This is better than the last one I had to buy a few years ago, but it still has a bit of a wiggle to it, due to the arms being 2 pieces (the curved part in the back is inserted into the arm and snaps together). I remedied the wiggle by wraping a layer of duct tape between the pieces before clicking them together, in order to make it a bit more stable.
Page
1