Bounce
Bounce Outdoor Fresh Dryer Sheets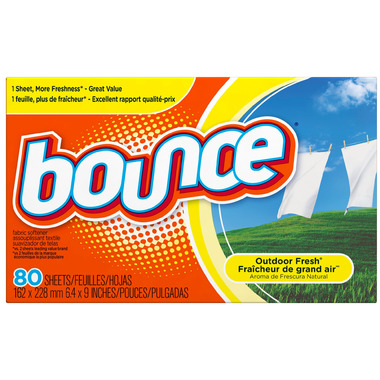 Bounce
Bounce Outdoor Fresh Dryer Sheets
Description
Breathe in and sigh happily. Since the era of disco and bell-bottom pants, Bounce® dryer sheets have been softening clothes, controlling static, and repelling pet hair and lint. And that's all while leaving laundry with the super fresh scent you all know and love.

This classic scent will remind you of that 'just off the line' smell. Kinda like fresh air and sunshine, all tumbled together.

Plus, Bounce's time-release technology makes it last for up to 30 days. If only the weatherman could string together that kind of record.