Canon Handheld Portable Calculator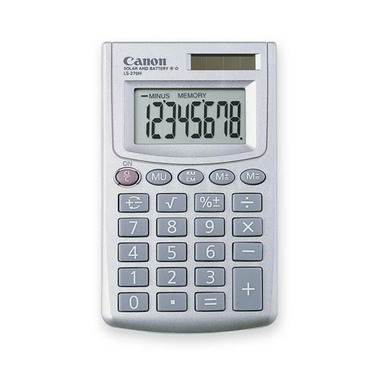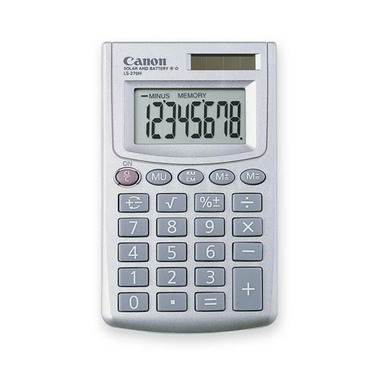 Canon Handheld Portable Calculator
- We're sorry, this product is no longer available!
- Shop for other products in: Calculators

Ultra-compact 8-digit calculator features an over-sized liquid crystal display, dual power source and advanced calculating functions. Large displayed numbers provide quick viewing of entries and quick results to increase productivity while reducing errors.
Business calculations include percentages add-on/ discount, raising to powers, square root and tax calculations, as well as chain multiplication and division. Built-in memory also lets you add and subtract calculations from a running total stored in the memory.
Solar and battery powered capability allows you to get the job done anytime and anywhere regardless of the lighting conditions. Sensitive solar cell generates the power, but when the lights dim, the alkaline battery automatically takes over the power functions to provide nonstop calculating. Calculator shuts off automatically after seven minutes of non-use.