Clearblue Advanced Fertility Monitor Fertility Test Sticks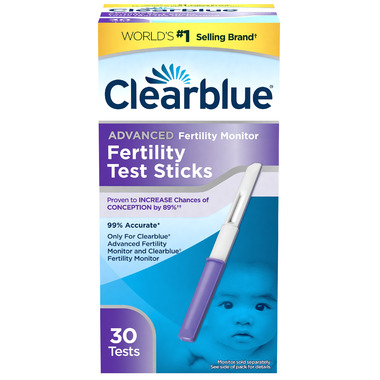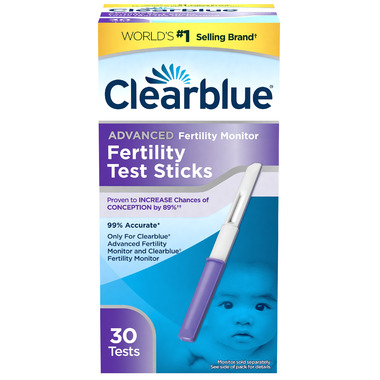 Clearblue Advanced Fertility Monitor Fertility Test Sticks
These test sticks are for use with the
Clearblue Advanced Fertility Monitor
.
Clearblue Advanced Fertility Monitor comprises an easy to use touch screen Monitor with simple urine tests and is proven to increase the chances of getting pregnant naturally by 89%*. By accurately tracking 2 key fertility hormones, estrogen and luteinising hormone (LH), it is designed to identify ALL your fertile days. It is also the ONLY Monitor that enables you to test for pregnancy from 3 days before your period is due. You can record when your period occurs and also when you have intercourse. The Monitor displays all your fertility information on a monthly calendar screen and there's also a summary chart that shows you up to the last 6 cycles of key data.
*In the first 2 cycles of use. Robinson JE., et al. Fertility & Sterility (2007) 87: 329-334.

Includes:
30 tests and 1 English/French insert
For in vitro diagnostic use. The test is for home use. Not for internal use.