Clek Olli Backless Booster Seat Cooper Leather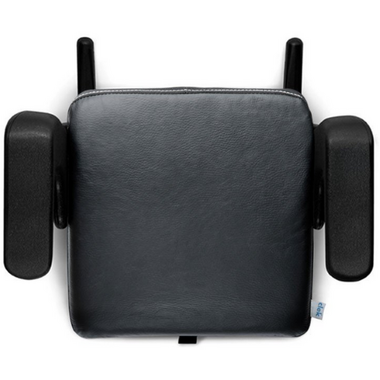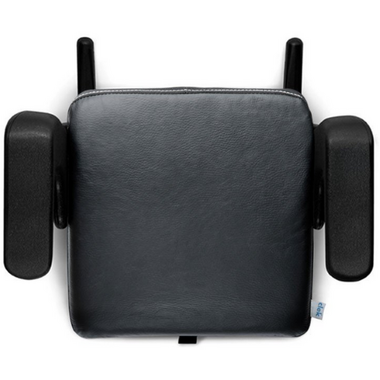 Clek Olli Backless Booster Seat Cooper Leather

The Big-Kid Portable Seat Without Numb-Bum
Olli is an award-winning belt-positioning backless booster. It says to your 6-12 year-old that it's still cool to be safe in the car. Olli boosts your child's height ensuring that the vehicle's seat belt fits them just right while an additional layer of padding eliminates numb-bum syndrome. Easily transportable from vehicle to vehicle and especially handy while traveling from airport to rental car or even the taxi.
Peace of Mind — Ride Safe!
The Clek UAS system locks the booster seat into place quickly and easily using your vehicle's UAS anchorage system.
UAS (Universal Anchorage System) refers to the pair of fixed lower anchors built into the crease between the seat back and seat cushion. UAS comes standard in some vehicles manufactured in 2001 and 2002 and all vehicles in 2003 and newer. If your vehicle does not have a UAS anchorage system, you can still use Olli unlatched.
Olli Booster Seat Safety Highlights
Raises your child 10 cm/4 in. to improve in-vehicle shoulder belt fit
Better positions the seat belt on the child's hips to improve safety
Locks into place to provide additional booster seat stability in a collision
Confirms that latches are locked with an audible "click"
Provides a secure connection even when booster seat is not occupied
Meets all Federal Motor Vehicle Safety Standards and Canadian Motor Vehicle Safety Standards
No Numb-Bums Here! Ride On!

Comfort-cube
Numb-bum is what happens when you sit on hard surfaces for long periods of time — even your legs fall asleep!
The Olli is different: it's built like the seat in your car. Our Comfort-cube construction includes an additional layer of padding that protects against numb-bum! As world-class seat manufacturers we want to put an end to numb-bum.

The Comfort-cube is comprised of:
Metal Substructure provides stability to keep your child in a comfortable and safe position
Expanded polypropylene base delivers energy-absorbing capability to reduce the impact of those big bumps in the road
Molded polyurethane foam pad maintains its comfy shape for years of cushy feel

Plush Fabrics
Soft and cozy seat cover fabric — perfect for your discerning young rider.
Fast & Easy Install
Clek UAS connectors attach securely to your vehicle's UAS anchors in 10 seconds (or less) in most vehicles.
Protective Fabric
Fabric on the underside protects your vehicle seats from scratches or snags.

Cup Holder
Detachable and dishwasher-safe.
Light Weight
Weighs 2.5 kg for easy portability between vehicles, through the airport or walking through the city.
Performance Fabrics
Crypton® Super Fabrics provide stain, moisture and bacteria resistance. The durable fabric is easy to clean while the seat cover is removable and hand washable.

Easy Portability
Strap-thingy carrying strap included with all Olli seats for no-hands carrying convenience. Slip the strap over your shoulder while moving from point A-to-B and beyond.
Clek Product Recycling Program
Yes, it is true. Clek products are recyclable through our recycling program. Recycle your seat after you are finished using it or if it has been in an accident.