Drive Medical Partitioned Scoop Dish With Lid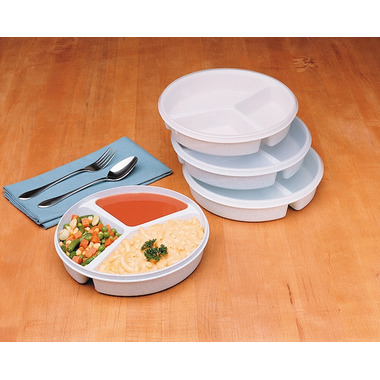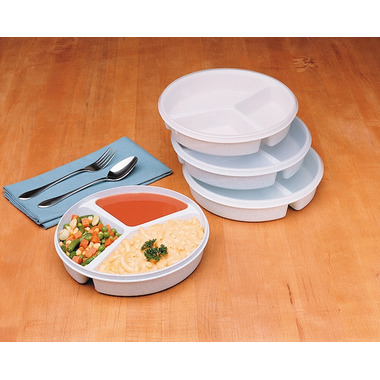 Drive Medical Partitioned Scoop Dish With Lid
This set has three compartments, each about 1.5" (3.81 cm) deep, to keep food separated. The two smaller sections hold up to 6.75 oz. (200 ml), while the larger one has a 12.6 oz. (375 ml) capacity. The high walls of each compartment can be used to help push food onto forks and spoons. Stackable with clear plastic covers for easier transporting and storing of food. Diameter measures 8.25" (20 cm).
Features:
Sandstone
High walls
Stackable
Clear lid
Dishwasher safe
Microwave safe
Sold individually

*Cutlery not included

Brian:
more than a year ago
I have been looking for a long time for a suitable dish to use for my meals. I use a walker and when I carry my food around it doesn't always stay on the plate but now it does. This plate with lid makes it possible to carry my meal without spilling. It is also lighter than my other plates.
Mya:
more than a year ago
I ordered this item as a gift, and the quality is exactly what I expected. It is made of very study plastic, and seems like it would hold up very well with repeated use. It looks white in the photo, but it is more of a speckled gray color, which didn't matter much to me. I like that these are microwave and dishwasher safe. Overall, it seems like good value for the money.
Page
1