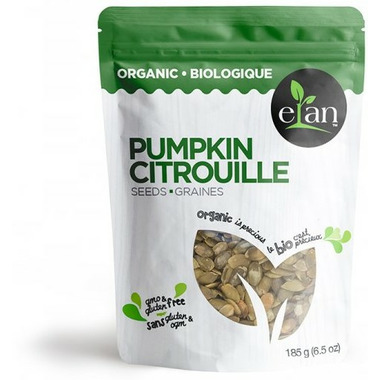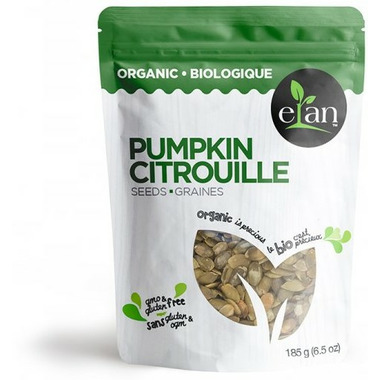 Pumpkin seeds are rich in manganese, magnesium, phosphorus, iron, copper, and vitamin K. Pumpkin seeds help fight against prostate and bladder problems. Because of their high zinc content, they help keep bones healthy. Pumpkin seeds are a natural anti-inflammatory. They are also made up of the amino acid, L-tryptophan, considered a natural antidepressant.
Features:

Certified organic, kosher, and gluten-free
GMO-free and vegan friendly
Excellent source of protein and iron
High in omega-3 fatty acids
Ingredients: Organic pumpkin seeds.