Fentimans Botanically Brewed Traditional Rose Lemonade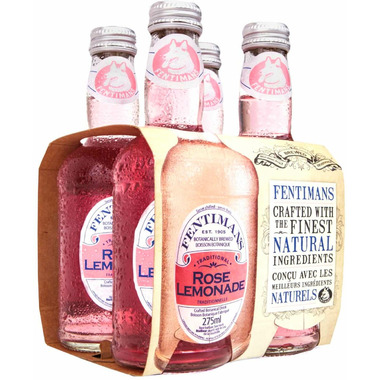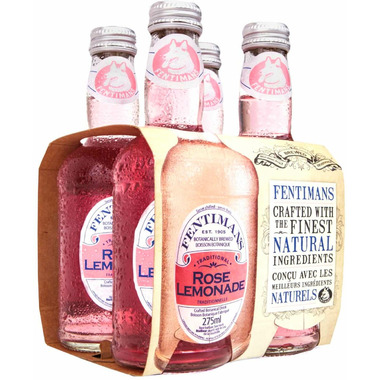 Fentimans Botanically Brewed Traditional Rose Lemonade
Made with the juice of real lemons and pure rose oil from the world-famous rose valley in Kazanlak, Bulgaria. Aromatic. Unique. Outstanding when mixed with gin, vodka and bourbon.
Botanical brewing is a time-honoured technique of making superior quality beverages using a combination of infusion, skillful blending and fermentation of natural ingredients. The result is an authentic drink that tastes simply delicious.
With no artificial preservatives, sweeteners or flavourings. Gluten free and vegan friendly.

Ingredients:
Carbonated water, beet sugar, clarified lemon juice from concentrate, glucose syrup, fermented ginger root extract (water, glucose syrup, ginger root, pear juice concentrate, yeast), pear juice concentrate, natural flavourings (lemon, ginger), tartaric acid, citric acid, natural colour: red cabbage extract, Bulgarian rose oil.