6 Cookie Cutters + Storage Tin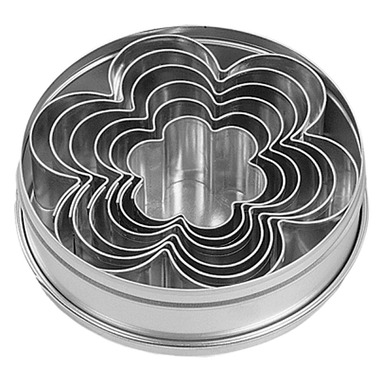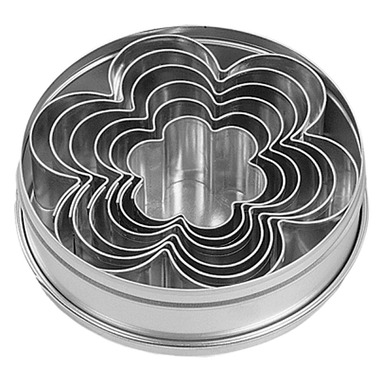 Flower Cookie Cutters
6 Cookie Cutters + Storage Tin
These professional grade cookie cutters come in a cute, space saving tin!
Features:
Tin plated steel
Sizes range from 1.5" to 4"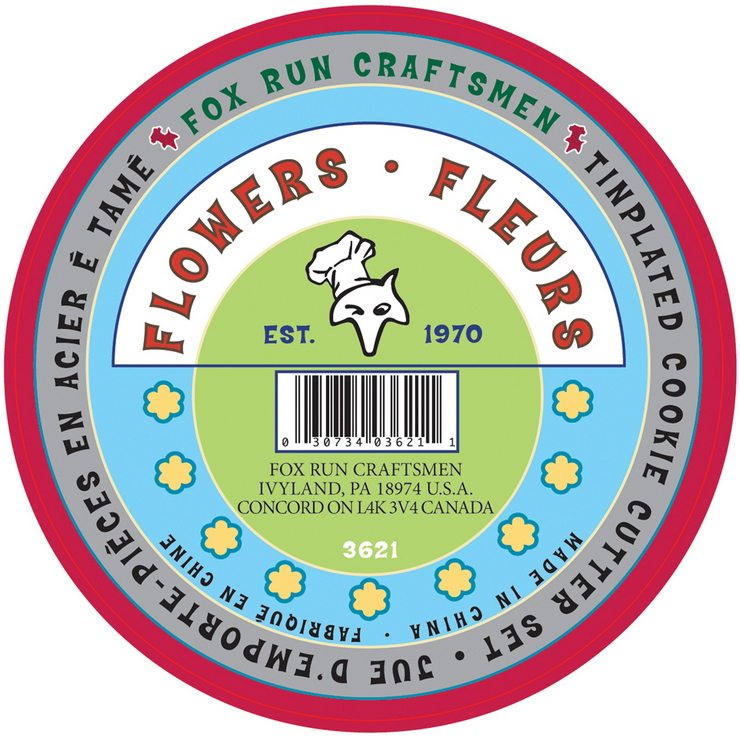 Christine:
more than a year ago
These cutters are OK but here are some design flaws both on the cutters & the container that came with it. 1st the cutters: The top rims are rounded for safe handling while the cutting edges are thin for cutting, but I see that the top rim joints are not overlapping as in some other brands, so there are slight gaps and corners are sharp. I have to avoid those exposed parts during cutting. 2nd, the cutters come in a round container with a lid removed (placed underneath the container) and the whole thing was wrapped with a clear plastic, but once I have opened the plastic and put the lid on properly, I could not lift the lid off. When I finally did open it, I broke one finger nail. The lid is wee-bit too small. Even my husband had a hard time lifting the lid. He managed to lift it after many trys, the contents spilled out all over. I recommend: use with caution when cutting and do not put the lid on for storage.
Page
1