Galerie au Chocolat Assorted Chocolate Gift Box
Fair Trade Chocolate
16 Pieces | 200g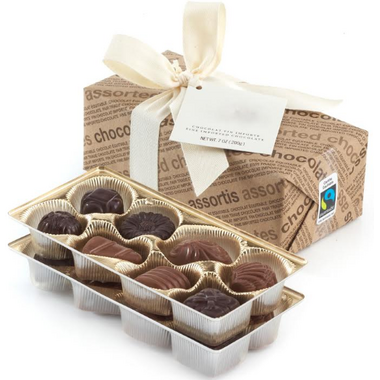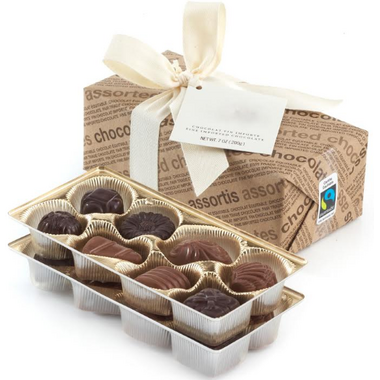 Galerie au Chocolat Assorted Chocolate Gift Box
Fair Trade Chocolate
16 Pieces | 200g
Fair Trade Gift Box of Assorted Chocolates made with Fine Belgian Chocolate and the finest ingredients with no preservatives. Each Gift Box contains 2 trays holding 8 assorted chocolates in an attractive gift box all tied up with a cotton ribbon.
Features:
Fair trade certified
Kosher
Ingredients:
Chocolate: Cane Sugar, Cocoa Mass, Whole Milk Powder, Cocoa Butter, Natural Vanilla. Other Ingredients: Cane Sugar, 35% UHT Pasteurized Cream, Glucose, Butter, Almonds, Hazelnuts, Maple Syrup, Cocoa Butter, Crisped Rice, Coffee, Sea Salt, Cinnamon, Natural Vanilla, Sorbitol (from wheat), Soy lecithin.
May contain other tree nuts