GoGo Quinoa Rice & Amaranth Penne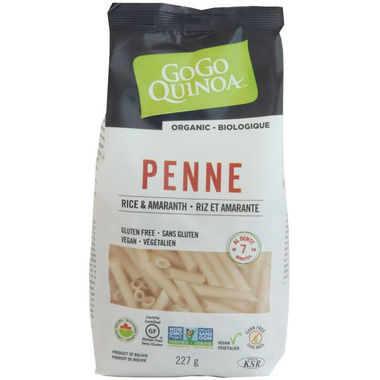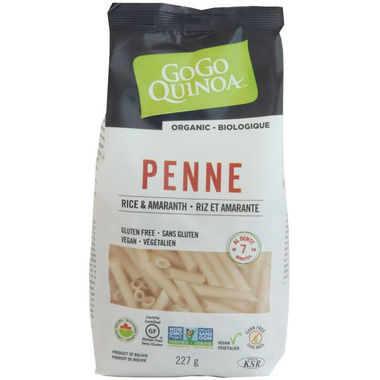 GoGo Quinoa Rice & Amaranth Penne
The purpose of GoGo Quinoa has been to provide healthy gluten – free products not only to those with celiac disease, wheat allergies, gluten intolerance or on wheat free diet, but also organic, vegan and delicious tasting products that the whole family will enjoy.
Ingredients: Organic white rice flour, organic amaranth flour. May contain nuts or traces of nuts.

Cooking Instructions: Bring 3-4 liters of water to a boil. Add salt if desired. When the water is boiling well, add the pasta and stir often during the first 2 minutes. Cook additional 8 minutes stirring occasionally (for al dente texture); or between 10 to 12 minutes total for regular texture. Drain and rinse promptly with cold water. Serve immediately with your favourite sauce and condiments.