Herbal Essences Drama Clean Refreshing Conditioner
With a Fusion of Citrus Blossom & Green Tea
300 mL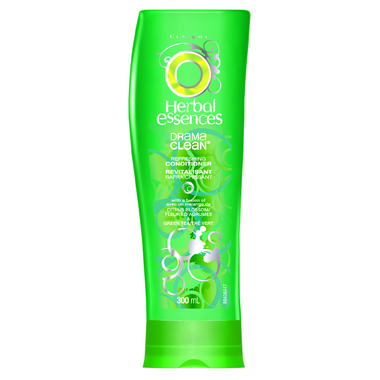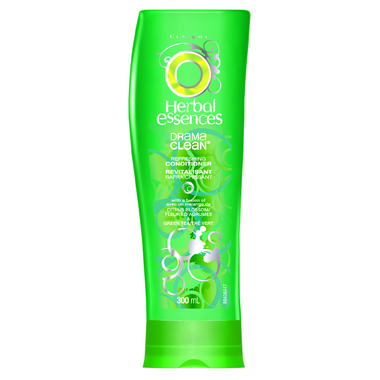 Herbal Essences Drama Clean Refreshing Conditioner
With a Fusion of Citrus Blossom & Green Tea
300 mL
Drama Clean conditioner is like a daily conditioner, but it won't weigh you down!

Start over with this refreshing conditioner for light, lush hair. Let its light conditioning formula, with a fusion of citrus blossom and green tea, pour over you. Your hair will be refreshed, manageable and lustrous.

For a daily conditioner, it's lightweight but it's dramatically effective.