Herbal Select Organic Milled Brown Flax Seed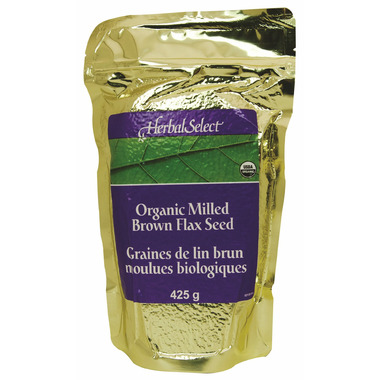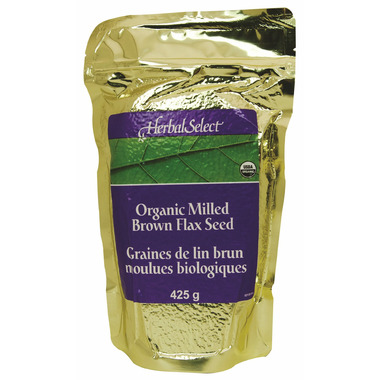 Herbal Select Organic Milled Brown Flax Seed
Herbal Select Milled Flax Seed is grown in the fields of the Canadian Prairies. It is freshly milled in an oxygen-free environment and then vacuum packed to preserve its light taste, freshness and essential Omega fatty acids. Milled flax seed is nature's richest source of Omega-3 fatty acids and is also an excellent source of dietary fibre and lignans.
Scientific studies have shown the health benefits associated with consumption of lignans to include positive effects in relieving menopausal hot flashes, as well as anticancer, antibacterial, antifungal and antiviral activity. Flax seed typically contains more than 800 times the amount of lignans of other edible plants.
Directions:
Consume 2 tablespoons (15 grams) of Herbal Select Milled Flax Seed sprinkled over salads, cereals, yogurt or a variety of hot prepared foods.
Ingredients:
Freshly milled, certified organic flax seed. *Certified organic by the Organic Crop Improvement Association.
Fatty Acid Profile:
Omega-3 fatty acids (3.8 g)
Alpha Linolenic Acid (ALA)................3.8 g
Omega-6 fatty acids (1.1 g)
Linoleic Acid (LA)........................1.1 g
Omega-9 fatty acids (1.2 g)
Oleic Acid (OA)...........................1.2 g