Icy Hot Medicated Back Patches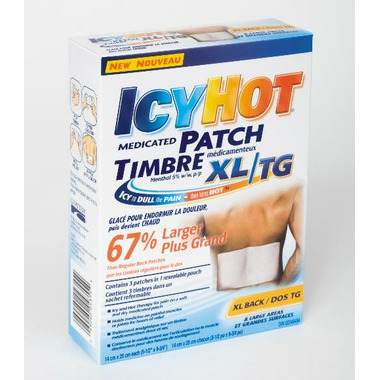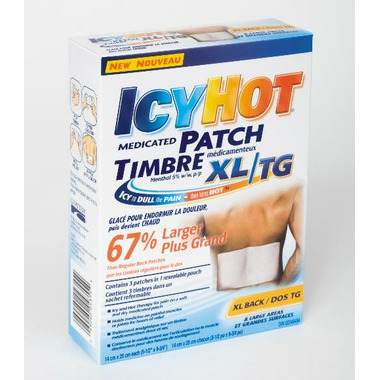 Icy Hot Medicated Back Patches
For extra-large backs and large areas.
Pain-relieving ointment on a breathable
adhesive pad
75% larger than regular back patches
Up to 8 hours of pain relief
Uses
Temporarily relieves minor pain associated with:
arthritis
simple backache
bursitis
tendonitis
muscle strains
Sprains
bruises
cramps
For adults and children over 12 years. For
external use only. Carefully read the label before
using.
Contains 3 patches in 1 resealable pouch. Each
patch is 5 1/2" x 9 3/4" (14 cm x 25 cm ).
Lynn:
more than a year ago
My Doctor recommended that I try the XLarge pad when travelling I have been receiving shots in my back every 4 months for pain but there are days when I have flare ups. The Icy Hot Patches are helping me control the disconfort and I am able to function I have recommended these to others I tried other patches but these are the only ones that give me relief.
Page
1