Intuition for My Vitality
Wild Strawberry
3 x 20 mL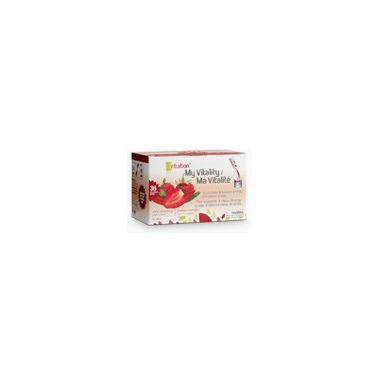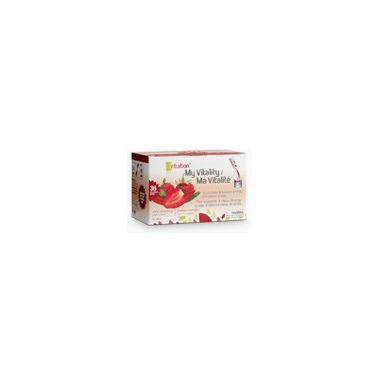 Intuition for My Vitality
Wild Strawberry
3 x 20 mL
- We're sorry, this product is no longer available!
- Shop for other products in: Energy & Endurance

Caffeine in water drinks? That glass is half empty. My Vitality works without the jitters!
Balances energy levels, promote physical and mental vitality while elevating your overall well being.

An effective liquid herbal concentrate infused with 11 different herbs including energy boosting GinkoBiloba and Asian Ginseng. Only 28 calories for Wild Strawberry with a Kick and 36 calories for Green Tea & Lychee Burst.

Slip into a gym bag or squeeze into a water bottle. Perfect before … or after a workout, or whenever you need a lift during your busy day.


No added sugar. Sweetened with pure pineapple juice. Gluten Free.

Directions:
Add 1 full tube of Intuition My Vitality to 8 oz. (1 cup) of hot, cold or sparkling water. The flavour isconcentrated, so you can use a little more, or less water than suggested to suit your own taste!

Medicinal Ingredients:
Each tube (20 mL) contains the equivalent of:
Red Clover(Trifoliumpratense)
Korean Ginseng (Panax Ginseng)
Siberian Ginseng (Eleutherococcussenticocus) - 75mg root
Fo Ti Tieng (Polygonummultiflorum) - 69 mg root
Ginkgo (Ginkgo biloba) - 37.5mg leaf
California Poppy (Eschscholziacalifornica) - 37.5 mg above ground parts
Licorice (Glycyrrhizaglabra) - 37.5 mg root
Oregon Grape(Berberisaquifolium) - 37.5 mg root
Burdock(Arctiumlappa) - 37.5 mg root
California Poppy (Eschscholziacalifornica) - 37.5 mg above ground parts
Jamaican Sarsaparilla (Smilax officinalis) - 37.5 mg root
Non-Medicinal Ingredients:

Pineapple concentrate
Natural flavour (derived from strawberry)
Natural colour
Citric acid (certified organic/non-GMO)
Potassium sorbate (as a preservative)