Jolly Jumper and Musical Mat Gift Set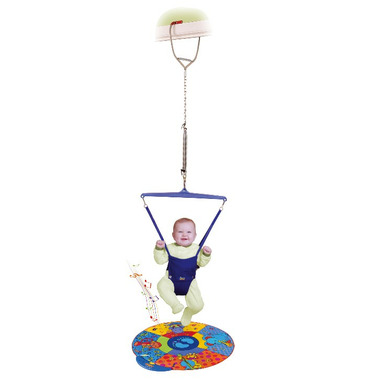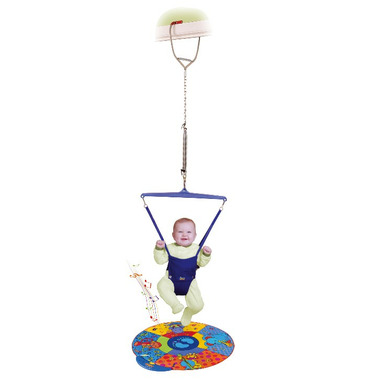 Jolly Jumper and Musical Mat Gift Set
The perfect gift for showers, this gift box includes the Original Jolly Jumper with door clamp and Jolly Jumper Musical Mat - this sure to provide baby with lots of giggles while Jolly Jumping! The Original Jolly Jumper is a baby exerciser for any child in the pre-walking stage. Babies will enjoy bouncing around and giggling to no end as they develop rhythm and improve their balance. Babies' muscles are strengthened and coordination further developed as they bounce their way around.

The Original Jolly Jumper provides firm support for your baby's spine, so bones will develop properly and posture will remain upright. Provides fun and exercise as your baby gains the skills they need to develop. The jumper is safe and hangs securely from any door frame with the provided door clamp.
Babies can use their Jolly Jumper Exerciser as early as 3 months (only if baby can hold head up with full neck support) to walking age, with baby's maximum weight of 28 lbs (13 kgs).

The door clamp may be used ONLY on frame openings as shown on the illustration below. Wall thickness should have a MAXIMUM thickness of 6 inches or 15cm with frame mouldings having a flat top surface of NO LESS THAN 1/2 inch or 1.25 cm. Exerciser is blue.