La Preferida Organic Diced Green Chiles Mild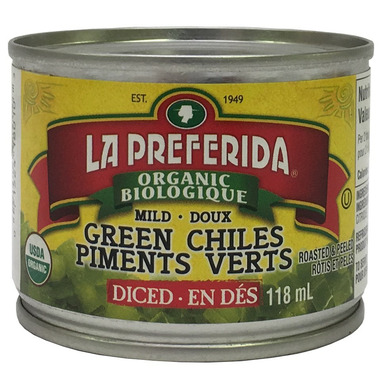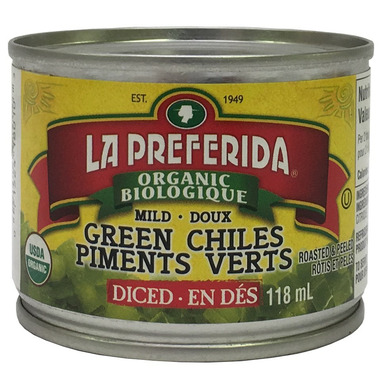 La Preferida Organic Diced Green Chiles Mild
La Preferida ingredients are grown without the use of synthetic pesticides or herbicides and their authentic products include no artificial colors, flavors or preservatives. Using only the finest natural and organic ingredients, you'll taste the great natural goodness!
Features:
Organic
Authentic Mexican Food
Finest natural ingredients
Strict food labeling standards
Ingredients: organic green chile peppers, water, untreated sea salt, citric acid.