500 mg
60 Vegetable Capsules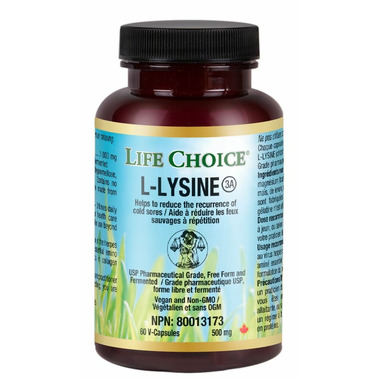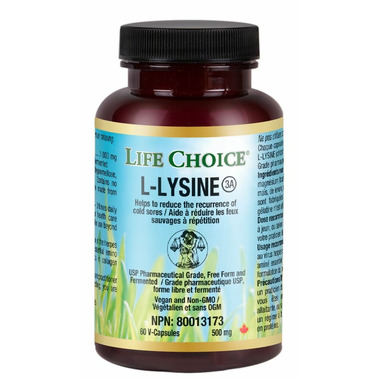 Life Choice L-Lysine
500 mg
60 Vegetable Capsules
Lysine is an essential amino acid in that it is required for human nutrition and is not produced by the human body. Lysine has been called the most indispensable amino acid, because it is in such short supply in cereals and grains, moreso than any other of the amino group. The lack of lysine limits our ability to make use of other amino acids in these foods; vegetarians especially are often deficient in lysine, because of a greater dietary reliance on grain.
Features
:
Helps in the repair of tissue
Assists in bone health
Essential to other amino acids

Lysine is needed for proper growth and bone development in children; it helps calcium absorption and maintains a proper nitrogen balance in adults. Lysine aids in the production of antibodies, hormones, and enzymes, and works with vitamin C to help collagen formation and tissue repair. Since it helps to build muscle protein, it is good for those recovering from surgery and sports injuries as well.
Instructions for Use
:
Adults: Take 1 capsule 1-3 times daily on an empty stomach, or as directed by your health care practitioner. Consult your health care practitioner for use beyond 6 months.
Ingredients
:
L-Lysine (as l-lysine hydrochlorine)...........................................500mg