Lock & Lock Plastic Egg Container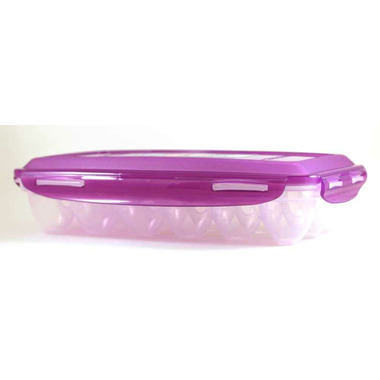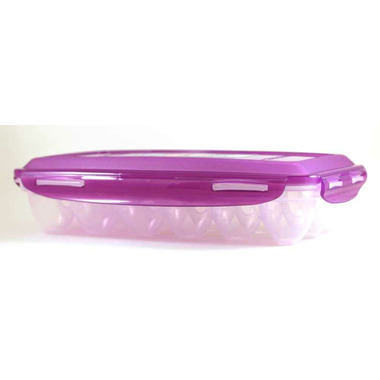 Lock & Lock Plastic Egg Container
Lock & Lock Plastic Egg Container has a revolutionary airtight design to seal in freshness. Holds 18 eggs.
Features:
Made of polypropylene
BPA Free
Textured lid prevents scratches when stacking
Easy to open and close
Easy to clean
Venita:
more than a year ago
I bought this container for my father to take to the market each week & it is fantastic! He's been using it for quite a long time now and we have yet to lose an egg! It locks well on all four sides and while you can hear the eggs rattle, they are safe from other market goods, such as a squash dropped into the same bag. Holds large or extra-large eggs without any trouble. I'm planning to buy one for myself.
Wendy:
more than a year ago
I recently bought this product for a camp we were going on the end of April. I absolutely Love Love Love! this product. I could keep it in the cooler
amongst all the other stuff and the moving around and dumping in of ice and never once did I worry about broken eggs. No water entered the
container. I have used the old fashioned yellow camping egg containers but this one is far superior. You can easily snap down the lid and can readily see how many eggs there are left. Wish I had found this container sooner! It says this container is now sold out - I'm not surprised! It is great!
Page
1