L'Oreal Paris Colorista Semi-Permanent Hair Colour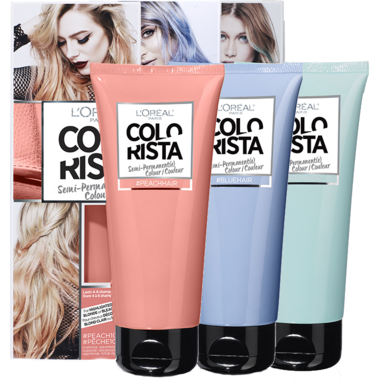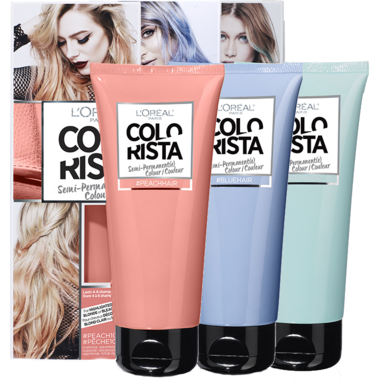 L'Oreal Paris Colorista Semi-Permanent Hair Colour

Colour: Select a colour
Colour Not Shown
Colour Not Shown
Colour Not Shown
Colour Not Shown
Colour Not Shown
Colour Not Shown
Colour Not Shown
Colour Not Shown
Colour Not Shown
Colour it. Wash it. Do it again.
L'Oreal Paris Colorista Semi-Permanent Colour allows you to experiment with vibrant hair colours lasting anywhere from 4 to 10 Shampoos. These colours will blend with your natural hair pigments, giving you a unique signature look, and you can experience a different shade following each wash! The Direct Dye solution with conditioning elements guarantees an easy, comfortable and moisturizing application. The formula is entirely vegan, and excludes all hair and skin harming chemicals such as Sulfates, Ammonia, and Peroxides.
To achieve a trendy Pastel hair colour, mix your Colorista Semi-Permanent with Colorista's Clear Mixer!
Features
:
L'oreal's first washout hair colour
Washes out in 4–10 shampoos
One-step application - Just like a hair mask
Teal, Purple, Burgundy, and Red shades even work on brown hair without bleach!
Co-Created with beauty bloggers
Ammonia-free
Vegan formula