Lorna Vanderhaeghe BRAINsmart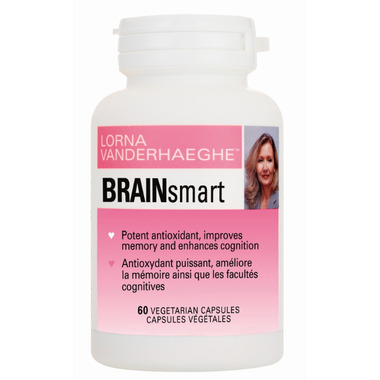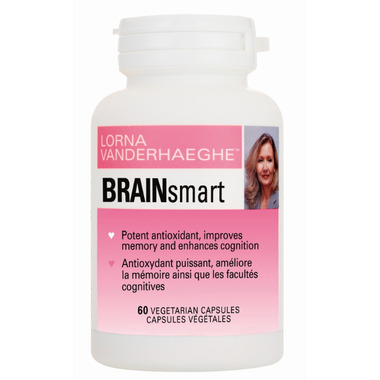 Lorna Vanderhaeghe BRAINsmart
Brainsmart contains a combination of Acetyl-L-Carnitine, Alpha Lipoic Acid, Blueberry Extract and Curcumin to help improve memory, protect brain cells, and jump start energy.

Features:
Improves Memory
Slows memory decline
Reduces painful diabetic neuropathy
Protects the brain from Diabetes Type 3
Improves symptoms of Alzheimer's
Jump starts energy
Revitalizes brain neurons
For recovery after stroke
Key Ingredients:
Acetyl-L-carnitine can help to restore flagging energy and protect and stimulate brain cells prompting them to grow new connections to other neurons and much more. But where acetyl-L-carnitine is most important is in combating brain aging and the prevention of dementia. Acetyl-L-carnitine should be part of everyone's dementia-Alzheimer's prevention program. Acetyl-L-carnitine and alpha lipoic acid in combination are known as the dynamic duo in anti-aging compounds today.
Alpha lipoic acid is a powerful antioxidant that helps fight off infection and disease, protect organs from damage and prevent premature aging. Brainsmart contains R-lipoic acid and alpha lipoic acid to ensure optimal absorption. Alpha lipoic acid is the only recognized natural treatment to treat painful diabetic neuropathy. The combination of acetyl-L-carnitine and alpha lipoic acid are super stars at improving overall brain function thereby reducing memory decline.
Suggested Usage:
Take 2 capsules per day with food or as directed by a health care practitioner. Do not take at night as it increases energy.
Each Two Capsules Contain:

This product does not contain artificial colours or sweeteners, dairy, soy, shellfish, corn, wheat or yeast. VEGAN-FRIENDLY. GLUTEN-FREE.