Lug Puddle Jumper Victory Gym / Overnight Bag Heather Black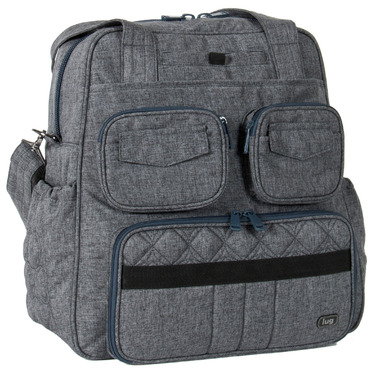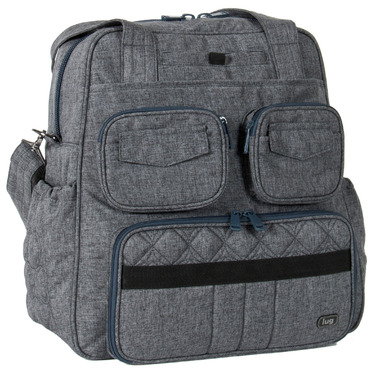 Lug Puddle Jumper Victory Gym / Overnight Bag Heather Black
Top choice for the true traveler. Get uber organized on the go with the Lug Puddle Jumper Gym / Overnight bag. Fashion meets real function thanks to convenient carrying options and plenty of pockets, both inside and out. Thought-of-everything touches include a handy removable pouch, hidden magnetic pocket, and detachable mirror.
Features:
Tote handles
Removable cross-body strap
Three zip storage pockets
Hidden magnetic pocket
Front pocket with detachable mirror and clear pouch (9""W x 5-1/2""H x 1/4""D)
Soft-lined cargo pockets
Luggage strap
Ventilated shoe compartment
ID window
Back slim zip pocket
Bottom feet
Interior with two pen holders D-ring, and pocket
Dimensions:
14.5"W x 15.5"H x 6"D
Tash:
a few months ago
I bought this as a diaper bag and really like it. It's got great pockets and is a convenient size to fit in the stroller and car. The should strap started became un-sewn after only a few days of using. However, the well.ca customer service team took care of it as soon as I emailed them.
Page
1