MedPro Defense NiteFlex Nitrile Powder Free Gloves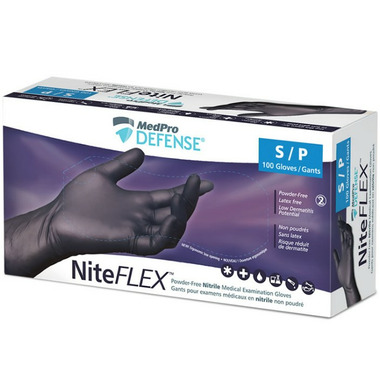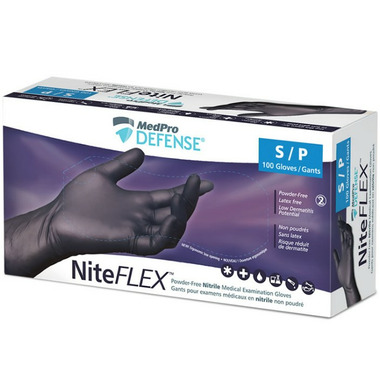 MedPro Defense NiteFlex Nitrile Powder Free Gloves
This glove is suitable for bloodborne pathogens, emergency room, laboratory, harsh chemicals, mechanical, and first responders.
Skin-conscious: Powder free and latex free.
Low dermatitis potential.
Meets ASTM Standard D6319.
AQL 1.5
Ergonomically shaped opening means less waste
User-friendly boxes have an ergonomically-shaped opening. This reduces the chance of multiple gloves falling out of the box when dispensing.
Janelle:
about a year ago
I have hand dermatitis and these gloves make my life easier. Non-irritating, powder-free, fitted and thin but tough. Great for household cleaning and cooking. Easy to grip things and work like a second layer of skin. Protects my hands from friction, water and food/juice burns. I can't live without these!
Page
1