Nature's Way Hydraplenish Hyaluronic Acid with MSM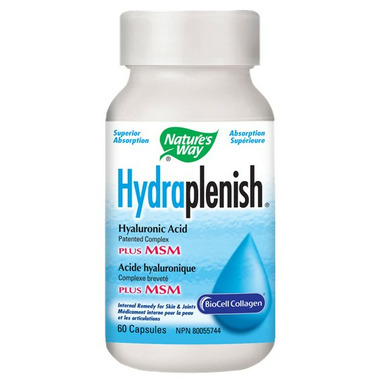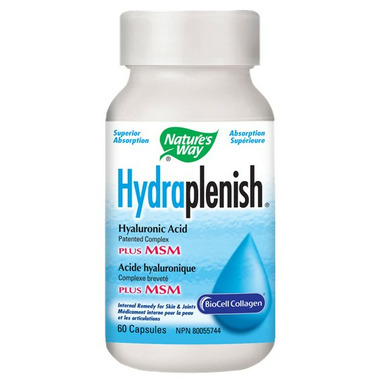 Nature's Way Hydraplenish Hyaluronic Acid with MSM
Hydraplenish plus OptiMSM contains the patented BioCell Collagen II complex for healthy connective tissue and synovial fluid -- plus OptiMSM to support healthy hair, skin, nails and joints. Hydraplenish plus OptiMSM has superior bioavailability and a lower molecular weight than other sources of hyaluronic acid.
Hyaluronic acid is a "gelatin-like" fluid that acts as a natural lubricant and shock absorbent within the body. It's an important part of healthy connective tissue, and is also abundant in the eyes, joints, heart valves and skin.
Benefits:
Moisturizes and rejuvenates skin
Lubricates and cushions joints
Vegetarian
Directions:
Take 2 capsules daily. For intensive use: Take 4 capsules daily.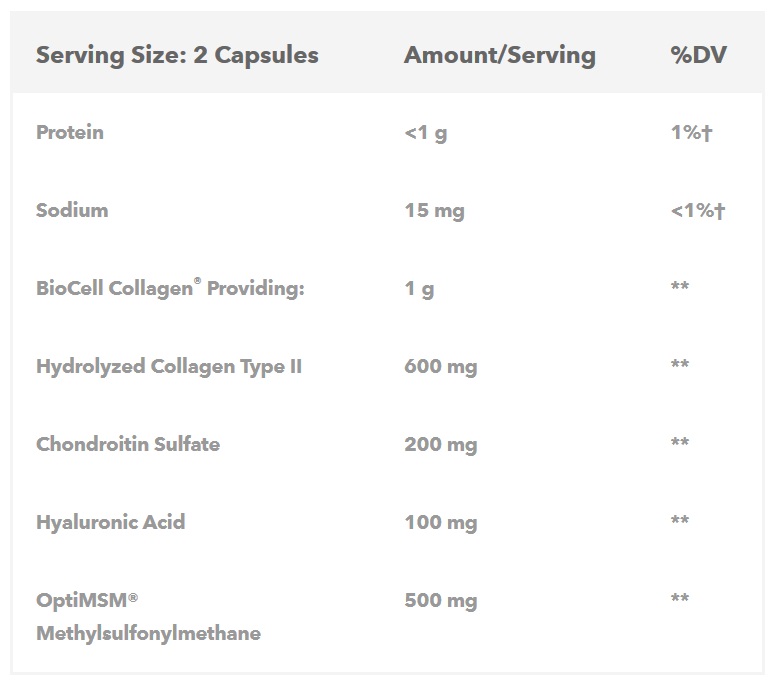 Other Ingredients:
Plant-derived capsule, Magnesium stearate.

Caution:
If pregnant or lactating, consult your healthcare professional before taking this product. Keep out of reach of children. Store in a cool, dry place.

Michelle:
about a year ago
I have been taking these supplements for a couple years now and I notice a significant difference in my joints compared to when I don't take them. One of my jobs is a dance teacher so I really like that this makes a noticeable difference in my body and helps maintain healthy joints so I can continue doing my job! I will definitely continue to use these and repurchase.
Page
1