Nivea
Nivea Aqua Effect Refreshing Toner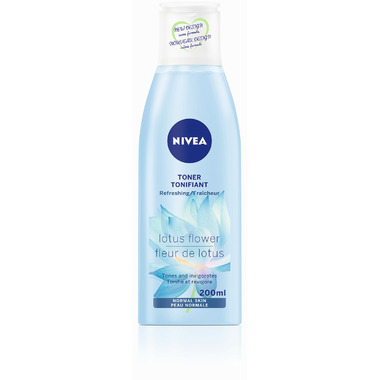 Nivea
Nivea Aqua Effect Refreshing Toner
Description
Normal to combination skin needs intensive moisturization. To keep skin fresh and supple all day long, its natural moisture balance should be respected while cleansing the skin.

NIVEA Refreshing Toner was especially developed to respect the special needs of normal to combination skin while cleansing it:
Enriched with Lotus Extract & Vitamins the skin is optimally hydrated, keeping its natural moisture balance while the skin is clarified.
Removes make-up residue and daily impurities, tones and refines pores.
The refreshing formula vivifies the skin.
Result: The skin is thoroughly clarified and vivified, leaving a refreshed skin feeling.
Shipping & Returns