NOW Foods Alpha Lipoic Acid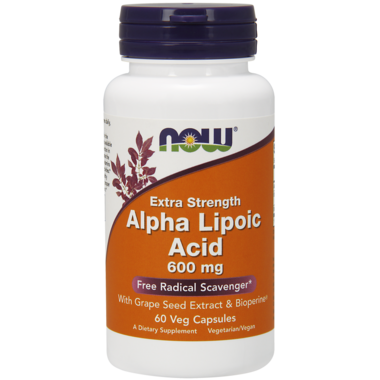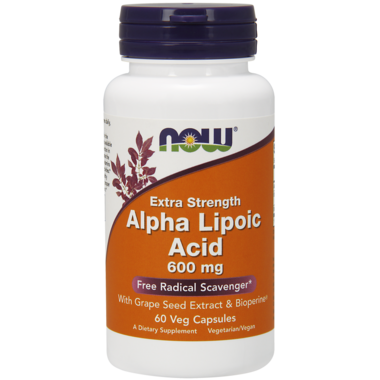 NOW Foods Alpha Lipoic Acid
Many nutritionist and researchers refer to Alpha Lipoic Acid (ALA) as the "universal antioxidant" based on its fat/water solubility. This allows it to travel to virtually any cell in the body to quench cell damaging oxidation. In addition, ALA has been shown to increase the free radical fighting abilities of other vitamins and antioxidants, especially C and E. NOW ALA 600 mg uses only the highest grade Alpha Lipoic Acid available, and delivers it in a high potency that has been proven safe in studies. To further support antioxidant activity, NOW has added 30 mg of Grape Seed Extract and 5 mg of Bioperine, a potent compound that helps enhance the absorption of ALA.
Features:
Universal Antioxidant
600 mg - Highest Potency
With Grape Seed Extract & Bioperine
Vegetarian/Vegan Formula

Other Ingredients: Cellulose (capsule), Cellulose, Silica and Magnesium Stearate (vegetable source).

Contains no: sugar, salt, starch, yeast, wheat, gluten, corn, soy, milk, egg, shellfish or preservatives.

Suggested Usage:As a dietary supplement, take 1 capsule 1 to 2 times daily, preferably with food.