NOW Foods Extra Strength NAC 1,000mg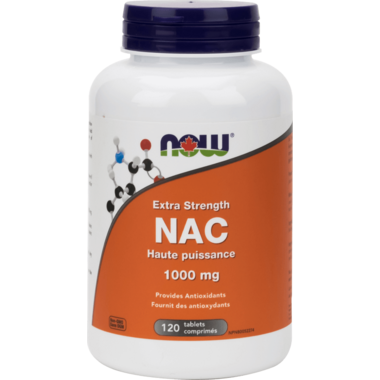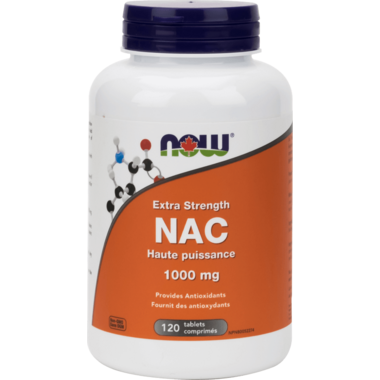 NOW Foods Extra Strength NAC 1,000mg
NOW Foods Extra Strength N-Acetyl Cysteine (NAC) provides antioxidants to assist the immune system by removing harmful factors. NAC is a stable form of the non-essential amino acid L-Cysteine. It is a sulfur-containing amino acid that acts as a stabilizer for the formation of protein structures, and promotes the formation of glutathione. Glutathione is a powerful free radical scavenging compound that also helps to maintain normal, balanced immune system function and is a strong detoxifier in the liver and lungs. This 1000mg extra strength dosage reduces the number of pills needed per day.
Features:
Provides Antioxidants
Extra Strength
NAC (N-Acetyl-Cysteine) is a stable, sulphur containing form of the non-essential amino acid L-Cysteine that promotes the formation of Glutathione
Ingredients (each tablet contains):
N-Acetyl-L-Cysteine (NAC).....................................................1000 mg
Non-Medicinal Ingredients:
Cellulose, Silica, Stearic Acid, Tablet Coating (hypromellose, cellulose, stearic acid, water).
Directions:
Adult Dosage: Take one tablet daily with meals.
Cautions:
Consult a health care practitioner if you have kidney stones or if you are pregnant and/or breastfeeding.