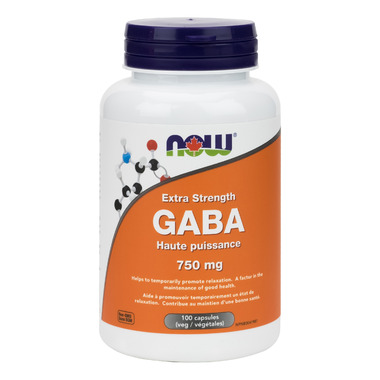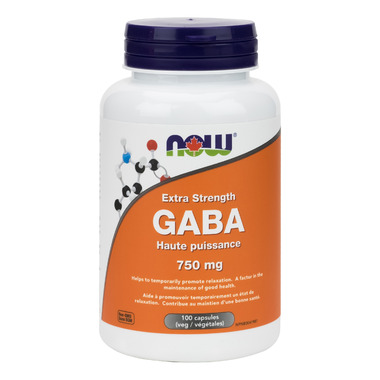 GABA (gamma aminobutyric acid) is a non-essential amino acid found mainly in the human brain and eyes. It is considered an inhibitory neurotransmitter, which means it regulates brain and nerve cell activity by inhibiting the number of neurons firing in the brain. GABA is referred to as the "brain's natural calming agent". By inhibiting over-stimulation of the brain, GABA may help promote relaxation and ease nervous tension.* NOW provides only the naturally occurring form as found in food and in the body.

Suggested Use:
As a dietary supplement, take 1 Vcap® daily as needed. Best taken without protein.
Active Ingredient:
GABA (Gamma Aminobutyric Acid) 750 mg*
Other Ingredients: Cellulose (capsule), Silica and Magnesium Stearate (vegetable source).

Contains no: sugar, salt, starch, yeast, wheat, gluten, corn, soy, milk, egg or preservatives. Vegetarian Formula.


Rachelle:
more than a year ago
This product really works! I have been having trouble sleeping for a long time now because I just can not turn my mind off at night. I am usually dead tired and yawning every few minutes but i could just not fall asleep. I would just keep over thinking random things and problem solving scenarios that could happen. I have tried many melatonin supplements but they never worked for me or I reacted to one of the ingredients (I have MCS) and it was very unpleasant. I read about GABA being used to help calm your mind while doing research on adrenal fatigue as a cause of my problems so I thought I'd try it and I was not disappointed! It has helped me fall asleep most nights that I have taken it except a random couple days but nothing is perfect. I am really happy that I bought this supplement and so happy that I have not reacted to it negatively due to my MCS.
Page
1