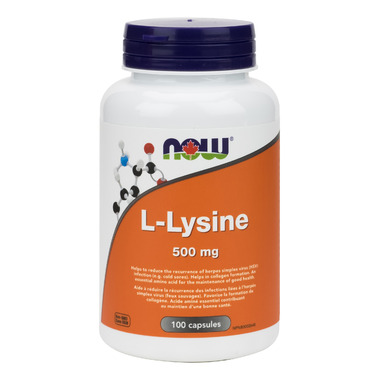 Description
Skin Healthy, and skin happy. L-Lysine aids in the formation of collagen, as well as having the added benefit of suppressing the recurrence of cold sores. L-Lysine is an essential amino acid that must be obtained through the diet or through supplementation. Lysine is necessary for the production of all proteins in the body, and is required for the maintenance of the structural proteins collagen and elastin, which form all connective tissue such as skin, tendon, and bone. L-Lysine is also a precursor to L-carnitine, which is needed for fat metabolism and energy production, which can support good health. In addition, L-Lysine supports a healthy immune system helping to fight cold sores. Capsule delivery provides faster, more complete absorption.
Features:
Essential Amino Acid
Pharmaceutical Grade (USP)
Supports Membrane Health

Other Ingredients: Gelatin (capsule), Stearic Acid (vegetable source), Cellulose, Rice Flour and Magnesium Stearate (vegetable source).
Highlights

Shipping & Returns