NOW Foods Organic Sprouted Golden Flax Seed Meal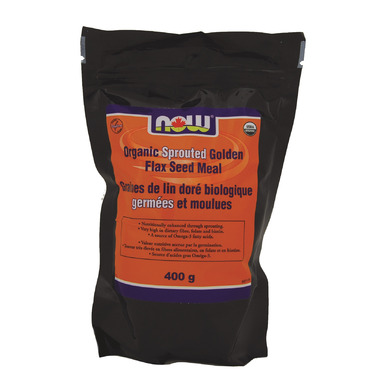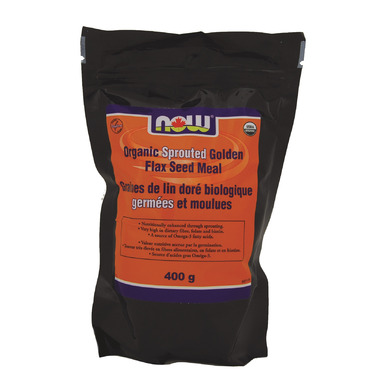 NOW Foods Organic Sprouted Golden Flax Seed Meal
A very high source of dietary fibre, folate and biotin. A source of Omega-3 fatty acids.
Sprouted flax represents the next generation of flax seed products, as it is nutritionally-enhanced over regular whole or milled flax through the natural, sprouting process.
By germinating the flax seeds before milling, we are able to improve the overall nutritional value and stability of the Omega-3 oils found naturally in the flax seed. Germinating flax reduces enzyme inhibitors, phytic acid and insoluble fibre; naturally-occurring components that diminish the digestibility, bioavailability and stability of the Omega-3 oils found in the seed. Sprouted flax seed has 70 times more Vitamin E, 10 times more Biotin and 2.5 times more Folic Acid than regular whole or milled flax seed. This product does not need to be refrigerated and can be safely stored at room temperature for up to three years.
Directions:
Sprinkle 1-3 tablespoons of organic sprouted flax seed on cereal, yogurt and other foods or add to juice, shakes or baking recipes.

Ingredients:
Organic, Sprouted, Ground, Golden Flax Seed. Contains No: Sugar, Salt, Wheat, Gluten, Soy, Milk, Egg, Shellfish or Preservatives.