NOW Foods
NOW Real Food Whole White Chia Seed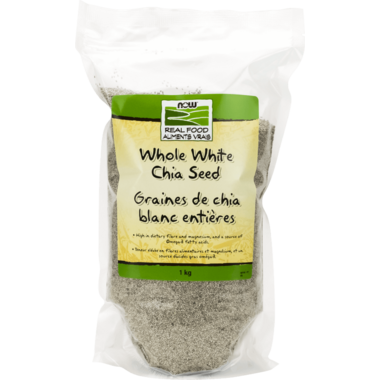 NOW Foods
NOW Real Food Whole White Chia Seed
Description
NOW Real Food® White Chia Seeds are a tasty treat with a mild flavour that can be eaten on their own or added to many of your favourite recipes. They're also an excellent topping for salads, yogurts, puddings, and more.

Chia is one of the best-known plant sources of healthy Omega-3 fatty acids. Chia Seeds are also an excellent source of fibre and a good source of calcium.
Features:
Gluten Free
High in dietary Fiber and source of Omega-3 fatty acids.
Hearty, Nutritious, and Wholesome
Ingredients:
Whole White Chia Seeds.
May contain traces of nuts, soy or sesame.
Highlights

Shipping & Returns