NOW Real Food Whole White Chia Seed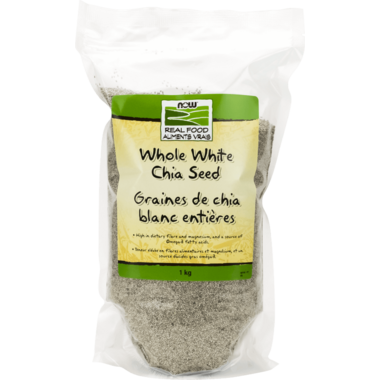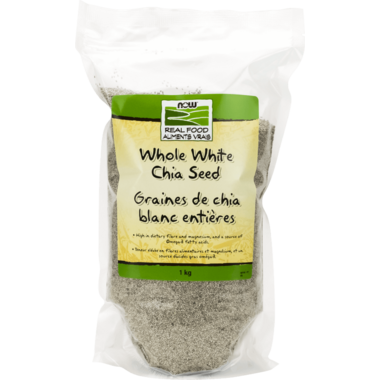 NOW Real Food Whole White Chia Seed
Not everyone's first thought when considering toppings, but definitely gaining in popularity in recent years, chia seeds offer a healthy alternative to traditional, nutritionally-hollow toppings. NOW Real Food® White Chia Seeds are a tasty treat with a mild flavour that can be eaten on their own or added to many of your favourite recipes. They're also an excellent topping for salads, yogurts, puddings, and more.

While most of us know Chia from the popular and peculiar Chia Pets, Chia is far more than a humourous ornamental plant. Chia (Salvia hispanica) is one of the best-known plant sources of healthy Omega-3 fatty acids. Chia Seeds are also an excellent source of fibre and a good source of calcium.
Features:
Natural Source of Healthy Fatty Acids
Excellent Source of Fiber
Hearty, Nutritious, and Wholesome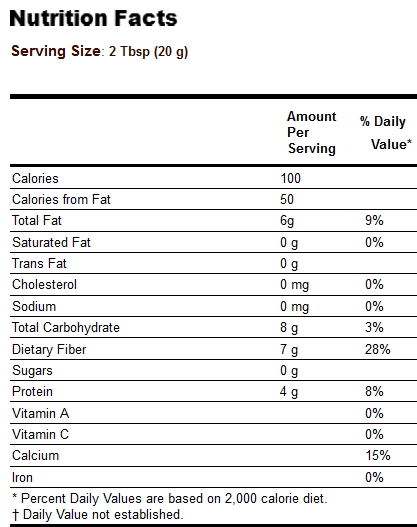 Other Ingredients:
White Chia Seeds (Salvia hispanica) (Non-GMO).