Orajel Maximum Strength Liquid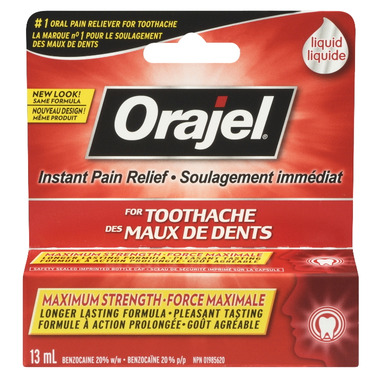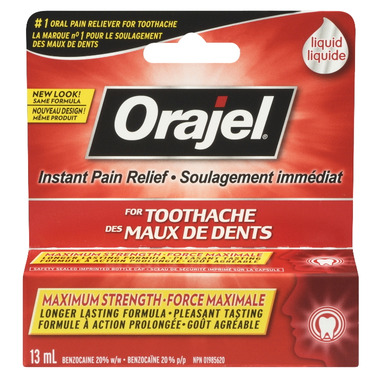 Orajel Maximum Strength Liquid
Orajel Maximum Strength Toothache Pain Relief Liquid is maximum strength medicine that provides immediate, effective relief from toothache pain. Analgesics taken internally, can take up to thirty minutes to be effective, but Orajel Toothache liquid is easy to apply and goes right to the source of the pain for immediate relief.
Tom:
more than a year ago
Fortunately I had a bottle of this from years ago in my medicine chest, a few weeks ago a filling cracked on me and the pain was unbearable, I used an eye dropper to put a drop of the Orajel (liquid) on the tooth and the pain was gone for a few hours, I wouldn't be without it now, just bought six bottles lol fantastic stuff! I tried to find it in local drug stores but nobody carried it, well.ca pulled through... good job!
1