Organika Bee Propolis Brazilian
High Potency Antimicrobial
30 mL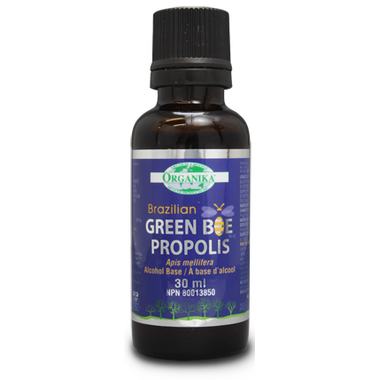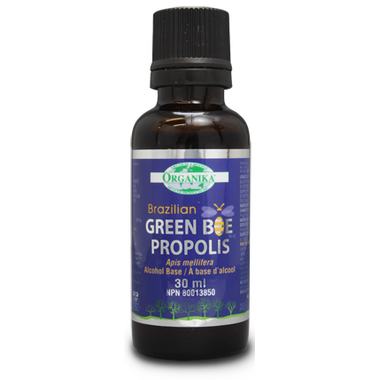 Organika Bee Propolis Brazilian
High Potency Antimicrobial
30 mL
Introducing Brazilian Green Bee Propolis, the newest and most coveted propolis to hit the natural health market, as a natural source of antioxidants important for the maintenance of good health. Bee Propolis has also been used in Herbal Medicine to help relieve sore throat and other mouth and throat infections and inflammations of the mucous membrane.
Features:
Gluten Free
Antioxidant and anti-microbial properties for maintenance of good health
Relieves sore throat and other mouth and throat infections
Convenient liquid form, for those against pill intake. Same healthy benefit!


CONTAINS NO:
Dairy, egg, artificial preservatives, colours, yeast, artificial sweeteners, wheat, soya, gluten, or corn.
RECOMMENDED USE OR PURPOSE:
Acts as a natural antimicrobial.
MEDICINAL INGREDIENT
- Each 10 drops (1/2 ml) contains: Propolis Dry Extract
(Brazilian Green Bee Propolis is sourced from honey bee resin, Apis mellifera).. 29 mg
NON-MEDICINAL INGREDIENTS:
Ethanol, Purified Water.

RECOMMENDED DOSE
- (ORAL) ADULTS ONLY: 10 drops (1/2 mL) under the tongue 2 to 3 times daily.