Organika Full Spectrum Plant Enzymes
500 mg
60 Vegetarian Capsules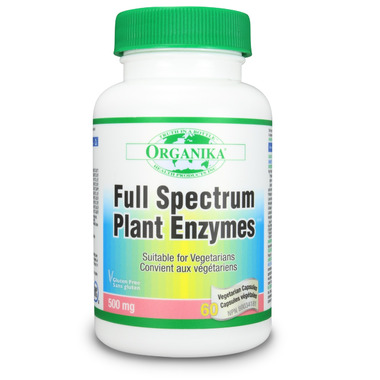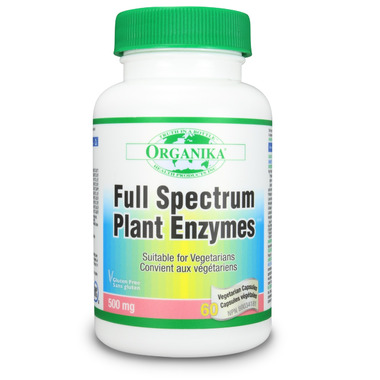 Organika Full Spectrum Plant Enzymes
500 mg
60 Vegetarian Capsules
Enjoy the benefits from a combination of five potent digestive enzymes in Organika®'s Full Spectrum Enzyme Vegetarian Capsules. Each capsule is specially formulated with protease to help digest protein.
Features:CONTAINS NO:
Dairy, egg, corn, wheat, citrus, artificial preservatives, sweeteners, colours, or gluten.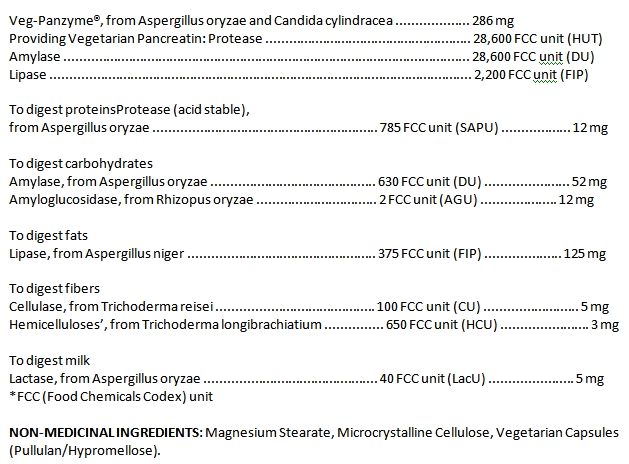 CONNIE:
more than a year ago
I was diagnosed with celiac disease over 25 years ago and am very strict about avoiding gluten. It's very common for people with this disease to have difficulties digesting some non-gluten foods as well so I have always supplemented my diet with digestive enzymes. I find these to be quite good. I like that they are plant-based and the price is reasonable.
ashli:
more than a year ago
I recently started healing my candida by completely changing my diet and as a result, my body is overtaxed and my gut needs healing. These enzymes work so well for taking the stress off your body's digestive system. I started taking one pill 3x a day before each big meal but I found that dose was a bit too high for me so I lowered it to one pill with lunch and one pill with dinner.
1