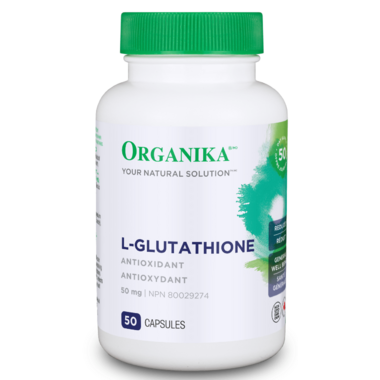 Description
Glutathione is an important water-soluble antioxidant and free radical reducer. It combines with selenium to neutralize free radicals especially in the liver. It also helps to stabilize oxidized Vitamin C & E to increase their antioxidant potential.
Features:
Gluten Free
Antioxidant for the maintenance of overall good health, reduced oxidative damage to body
L-Glutathione helps to combat the effects that drinking, medications and diet factors have on antioxidant scores


INGREDIENTS:
L-Glutathione
(Fermentation of Torula Yeast (Candida utilis)...........................50 mg
NON-MEDICINAL INGREDIENTS:
Microcrystalline Cellulose, Magnesium Stearate, Gelatin (Capsule).
Highlights

Shipping & Returns