Plush Puffs Vanilla Bean Mugtoppers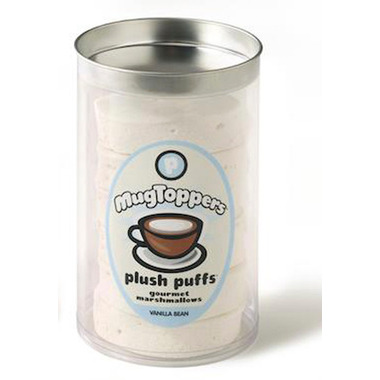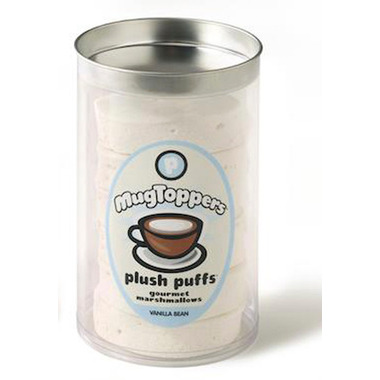 Plush Puffs Vanilla Bean Mugtoppers
Perfectly shaped marshmallow to fit right into your hot beverage!
Plush Puffs Vanilla Bean Mugtoppers are cut and sized just right to float atop a cup of hot cocoa, coffee or tea. Don't mistake these for "plain" marshmallows. Vanilla Bean Plush Puffs are fluffy and soft and made with real vanilla beans!
​
Features:
All natural ingredients
Gluten free
Fat free
Corn syrup free
Each measure approx. 1"

Ingredients:
Sugar, water, brown rice syrup, gelatin, natural vanilla extract, natural vanilla flavor, natural marshmallow flavor, salt, ground vanilla beans, corn starch, powdered sugar.
Note: This product is manufactured in a facility that processes milk, wheat, soy, peanuts and tree nuts.