Prana Organic Black Whole Chia Seeds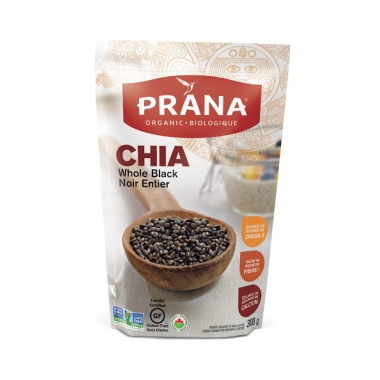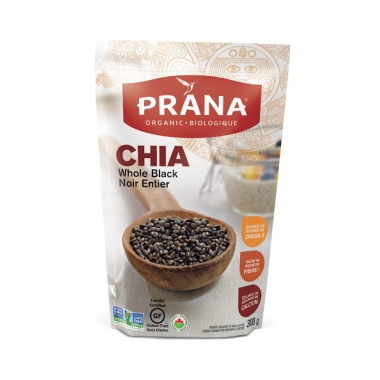 Prana Organic Black Whole Chia Seeds
Breakfast superstar, fabulous vegan baking tool… the list of chia's nutritional benefits is long, and its reputation precedes it. It's a naturally gluten-free food, a great plant source of omega-3 fatty acids, a source of protein, fibre, antioxidants and minerals. It's easy to integrate chia to your diet and take advantage of the wholesome benefits it provides.

Enrich yourself with Omega-3: it only takes 2 tablespoons of chia to provide you with 100% of your daily requirement of Omega-3s.

Control your glycemic index level: chia helps slow down the absorption of sugar in the blood, which prevents spikes in your body's insulin levels. Because of this, chia makes a great ally to diabetics and the sweet-toothed alike.

Regulate intestinal transit: the high fiber content in chia helps to regulate intestinal transit and nourish the good bacteria in the intestinal flora.

Suppress your appetite: In liquid, chia expands to 10 times its weight which is why it is often associated with weight-loss. Chia provides the long-lasting sensation of feeling full, preventing you from snacking between meals.

Ingredients: Organic whole black chia seeds. May contain sesame, nuts and soy.