Prana Organic Sunflower Seeds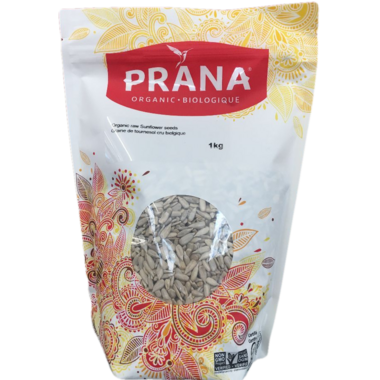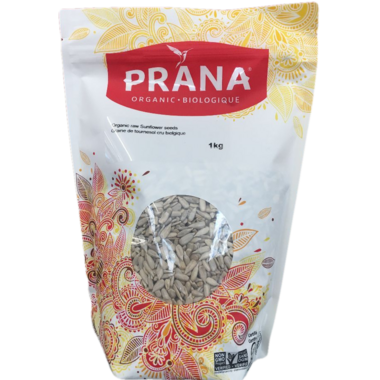 Prana Organic Sunflower Seeds
Organic sunflower seeds may be tiny, but they are incredibly nutrient-dense. They're a great snack on the go due to their high protein and fibre content, but theyre also a versatile cooking ingredient.
Sunflower seeds are also a good source of B vitamins, as well as vitamin E, which works as an antioxidant to protect cells from damage. If that wasn't enough, they also contain mono- and polyunsaturated fats that help lower cholesterol, as well as copper, zinc, iron and folate.
Add a handful of raw or roasted sunflower seeds to a salad, vegetable dish, stew or soup to give it a great nutty crunch. They also make a great addition to a homemade trail mix or granola bar, baked goods like muffins or fruit salad. Try roasting them with a bit of coconut oil in a pan, then add a bit of maple syrup and a touch of sea salt. let cool and garnish your green salads.

Or you can grind them in the food processor to make your own sunflower butter or toast them in the oven with some oil, salt and maybe a touch of maple syrup!
Ingredients: Organic shelled sunflower seeds.