PRANA Proactive Organic Ground Black Chia Seeds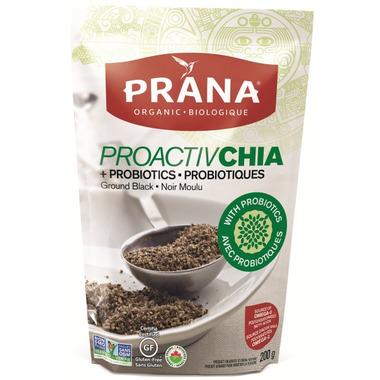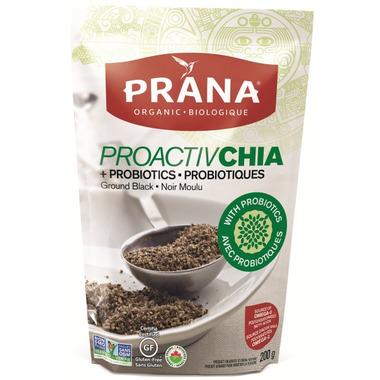 PRANA Proactive Organic Ground Black Chia Seeds
Discover ProactivChia, PRANA's exclusive blend of probiotics and organic chia seeds. These 2 probiotic strains provide live microorganisms which contribute to healthy gut flora while chia adds fiber, omega-3 fatty acids and calcium to your diet. ProactivChia is the fusion of two beneficial foods, a 2-in-1 solution perfect for busy mornings. Get all the goodness of chia combined with 4 BILLION LIVE probiotics in just one serving of 2 tablespoons of ProactivChia!
Features:
Organic
NON-GMO
Gluten Free
Kosher
B-Corp Certified Company

Ingredients
: Chia* seeds, Sunflower Oil*, Lactobacillus acidophilus LAFTI L10®, Lactobacillius Helveticus 0052®.
*Organic