PRANA Proactive Organic Ground Black Chia Seeds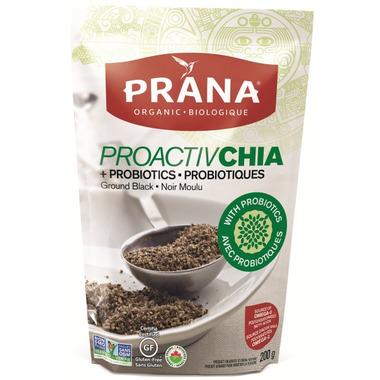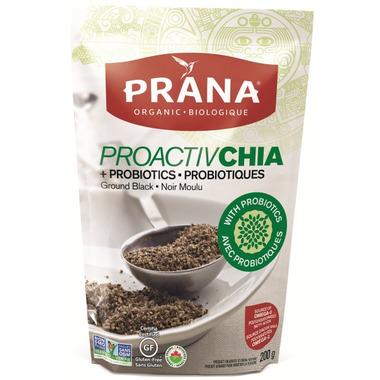 PRANA Proactive Organic Ground Black Chia Seeds
Chia seeds are light in taste which makes them easy to integrate in your daily diet as they do not alter the flavour of your dishes. Add chia to smoothies, juices, and other beverages, or throw them in your salads and dressings. Sprinkle ProactivChia on your oatmeal, yogurt and cereal, or use chia in your as a substitute for eggs or as a thickener. It's important to note, however, that in order to benefit from the probiotics, you musn't heat the chia seeds!
Features:
ProactivChia is a vegan, organic, gluten-free, kosher and GMO-free whole food that can be added to your favorite dishes: cereals, yogurts, smoothies, juices, sauces, salads, dressings and more.
ProactivChia can be used the same way than regular chia but cooking or heating is not recommended, as it will destroy the live probiotics.

Ingredients
: Chia* seeds, Sunflower oil*, Lactobacillus helveticus LAFTI® L10, Lactobacillus helveticus Rosell-52 ND. *Organic. Contains soy. May contain nuts and sesame